Hydrology is a vital science that studies water on Earth. This article explains what a Hydrologic Outlook is and why it matters. Water resource managers use it to plan how much water will be available in the future. We'll explore the parts of a Hydrologic Outlook and how it helps us make smart choices about water. So, let's learn about Hydrologic Outlooks and their importance. In this article, we shall discuss at length what a Hydrologic Outlook actually entails. Without further ado let us jump straight into it.
Hydrologic Outlook Function
A hydrologic outlook is like a weather forecast but for water. One might say they are like seers looking into the future of water sources in a country. This info helps planners, emergency managers, and the public prepare for things like floods or droughts. The National Weather Service makes these outlooks based on current weather and other things. They make local ones every day, talking about a specific area, and national ones less often, looking at a longer time. The information is very crucial and often comes at a time when the water sources in the country are in grave danger from a variety of factors.
Components Of The Hydrologic Outlook
A hydrologic outlook has a few parts. It predicts things like floods or droughts, snow melting, and other water conditions. The National Weather Service uses data from satellites, records of rain and water flow, and computer models to make these predictions. They also forecast floods and droughts based on expected water levels, how much it will rain, and other stuff. These forecasts consider things like how wet the ground is, how much snow is on the ground, and what the conditions have been like before. Finally, they forecast when snow will melt and other water conditions based on things like temperature and how much it will rain. This helps us know if there might be floods or landslides.
Impacts of a Hydrologic Outlook
Hydrologic outlooks are super important for planners, emergency managers, and regular folks. These forecasts tell us what's going to happen with the water, and that helps local governments make choices about water use, preventing floods, and dealing with emergencies. They also help people and communities get ready for floods or droughts. For instance, these forecasts can tell us if a flood or drought might happen, so we can plan things like evacuations, saving water, and getting ready.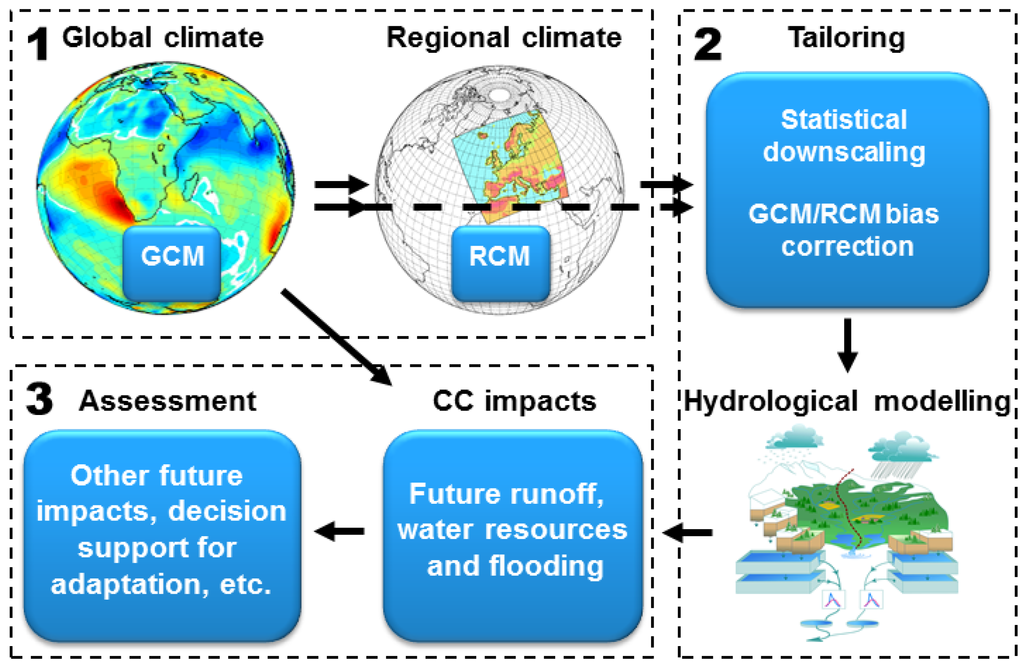 Uses of Hydrologic Outlooks
People use hydrologic outlooks for lots of things. Local governments use them to manage water and prevent floods. Emergency managers use them to respond to emergencies. Regular folks use them to make their own decisions. The media also shares these forecasts to tell people about floods or droughts and why it's important to be ready. This is a very important duty of the government and they commit to it with great dedication. One cannot understate the usefulness of a Hydrologic Outlook and the immense functions it performs in the end.
Sources of Hydrologic Outlooks
Most of the Hydrologic Outlooks are provided by the National Weather Service and they are a source of incredible information. You can also gain them by tuning into your radio or simply switching on the television. There will always be someone ready to answer all your queries and answer all your doubts. The newspapers are also one of the best sources of information regarding Hydrologic Outlooks and you will find a treasure trove of knowledge there. To make the media aware of the dangers headed their way or what they should do to prepare themselves.
The Factors Considered
Hydrologic Outlooks look at lots of things, like rain, snow, and how wet the ground is. They also check things like how much water people use. By looking at all of this, they can figure out what might happen with the water. These outlooks come out once a week, usually on Thursdays, and tell us about the next week. If there's a big weather event, like a huge storm or a long drought, they'll make a special outlook for that too. Such meteorological marvels are one of the best things that ever happened to the world of weather determination.
How It Is Used
People like government folks, emergency managers, and business owners use Hydrologic Outlooks to get ready for things like floods and droughts. Even regular people can check these outlooks on the NWS website or use a map to see what's up in their area. It helps everyone plan and stay safe. In the future, we are only going to have more uses of the Hydrologic Outlook and it will affect human society in more ways than you can imagine. Let us see what happens in the future and if it will come in handy in our understanding of the world.