Lalit Modi, born on 29th November 1963 is an Indian businessman and former cricket administrator. Moreover, he was the founder, first chairman, and Commissioner of the Indian Premier League (IPL). In fact, he also served as the Chairman of the Champions League during 2008-10. As per the sources, Mr. Modi was the Vice President of the Board of Control for Cricket in India (BCCI) during 2005-10.
So you can well figure out that this Indian personality has indeed served in some of the prestigious posts. However, later on, Mr. Modi was also a part of certain controversies due to the embezzlement of money. Therefore, investigations are currently in full swing and he is a fugitive. In today's article, we will share some of the interesting aspects of this Indian personality's life. Let's take a quick glance!
Who Is Lalit Modi?
So as we said earlier, Lalit Modi was born on the 29th of November 1963 in New Delhi, India. Therefore, he is presently 59 years old. Needless to say, this Indian personality is famous for serving in some of the top posts in the sports world.
Wiki/Bio
Name
Lalit Modi
Born
29 November 1963
Age
59 Years
Born Place
New Delhi
Children
Aliya Modi, Ruchir Modi
Spouse
Minal Modi (m. 1991–2018)
Education
t.Joseph's College, NAINITAL, UTTARAKHAND, Pace University, Duke University, Bishop Cotton School, Shimla
Nationality
Indian
Organizations founded
Indian Premier League, Champions League Twenty20
Net Worth
$580 million
Nieces
Jayati Modi, Vedika Modi
known as
Indian businessman
According to the sources, he was born into one of the leading business families in India. Modi has an elder sister and a younger brother who are also business conglomerates. He joined the Bishop Cotton School in Shimla in 1971.
Later on, Modi studied electrical engineering and business administration in the United States. Moreover, he also attended Pace University in New York for two years and then Duke University in North Carolina for one year. However, due to his involvement in some illegal activities, Modi could not complete his graduation from either of these universities. So in 1986, he came back to New Delhi and joined his family business.
Lalit Modi's Career As A Businessman
Many of you who keep a track of the lives of these famous personalities, probably know that Lalit Modi founded Modi Entertainment Networks (MEN). In fact, this was actually a 10-year joint venture with Walt Disney Pictures.
Moreover, in 1994, MEN became the pan-India distributor of ESPN. Modi's job was mainly to collect money from cable companies in India in exchange for broadcasting rights. Later on, he became the President and Managing Director of Modi Enterprises.
Lalit Modi As A Cricket Administrator
Lalit Modi has held some of the top posts as a cricket administrator. According to the sources, in 1995, he pitched his idea for a new 50-over tournament to BCCI. Even though BCCI did not take the proposal seriously, Modi resolved to join the Board.
Moreover, in 2004, Modi was elected as the Vice President of the Punjab Cricket Association. He held this position even in the 2008 elections. He also served as the President of the Rajasthan Cricket Association for quite some time. At the same time, he was also the founder, first chairman, and Commissioner of the Indian Premier League. This took his career to new heights.
Controversies Surrounding Lalit Modi
According to the sources, Lalit Modi was a close associate of the BJP leader Vasundhara Raje. So it was due to his political associations that controversies arose. In 2010, Modi the Kochi Tuskers Kerala IPL franchise alleged that Modi was harassing them. This is because he wanted another group to win the franchise bid.
So shortly after IPL 2010, Modi was suspended from BCCI after being accused of misconduct, indiscipline, and financial irregularities. So BCCI launched an investigation against him and banned him for life in 2013. This was after the committee found him guilty of the charges. However, Modi denied all the charges.
Since 2015, he has been accused of various forgeries and money laundering charges. Moreover, shortly before the Enforcement Directorate (ED) launched an investigation, he moved to London. Due to this, ED requested Interpol to issue a global arrest warrant against him. However, they rejected this request in 2017. Presently, he is a fugitive.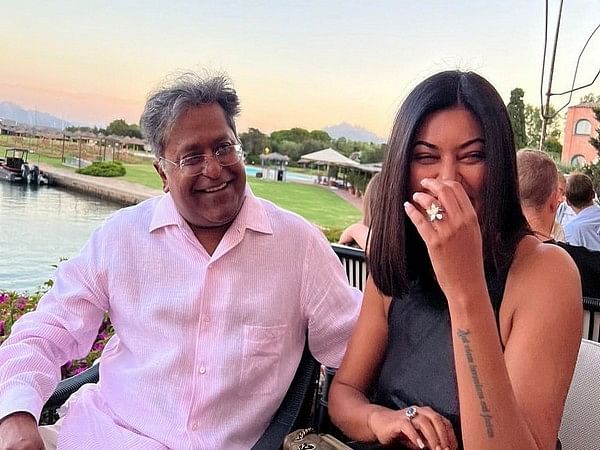 Ending Note
So as we conclude, we can say that Lalit Modi is one of the most popular Indian businessmen. On 15 January 2023, he took to Twitter to announce his son Ruchir Modi as his successor beneficiary from his family's side. Even though he has been a part of several controversies he has always been in the headlines for various issues. A few months back, there were rumors of him dating the Bollywood actress Sushmita Sen. However, they broke up soon. Presently, he lives in London with his family.