Almost every print media and online forum has covered the issue of Josh Jacobs kids at one point in time or the other. Many people submitted erroneous reports about the number of children he has and what their ages are. There is one outlet called BlackSportsOnline that maintains Jacobs has eight children and a ninth is on the way. Jacobs retweeted their article and said that the lawyers were about to have a field day with this one. But what indeed is the number of his kids and who are they? Let us discuss further.
The Number of Josh Jacobs Kids
After Jacobs hinted at a possible lawsuit, BlackSportsOnline removed the article and the tweet that had the URL. Jacobs has a son named Braxton, and the baby's mother, Janee Brown, spoke with KJRH 2 Oklahoma in 2019 when the Raiders drafted Jacobs 24th overall. She described Jacobs as determined, strong, and independent, and she emphasized that he goes after what he wants and gets things done. Now that is the way to stand by your partner and it goes a long way to show what they actually want. It is really good.
A Sweet Moment
Braxton knows Josh Jacobs is his dad and loves him. He's excited to watch him play and even claims he can run faster. Josh Jacobs and Janee Brown met in Tulsa, Oklahoma, where Jacobs grew up and played football for McLain High School before joining the Crimson Tide. Jacobs also won the 2017 College Football Playoff National Championship under Nick Saban. Braxton once called 911 when his grandfather was in pain, and this quick thinking saved Marty Jacobs' life, leading to emergency heart surgery. This was one of the sweetest moments in the life of the player.
No Denial of Talent
Despite some confusion about his children, there's no doubt about Josh Jacobs' vital role in the Raiders offense. In the previous season, he received the first-ever Jim Brown Award for leading the league with 1,653 yards and scoring 12 rushing touchdowns, plus 400 receiving yards. He became the second Raiders player to surpass 1,500 rushing yards in a season since Marcus Allen in 1985. Jacobs earned a First Team All-Pro selection, his first, and received his second Pro Bowl nod. Talent is a very fickle thing and it can be found in Jacobs in great abundance.
Great Numbers
Even with his outstanding performance, the Raiders hadn't given Josh Jacobs a contract extension that matched his achievements. Instead, they proposed a franchise tag worth $10 million. In response, Josh Jacobs mentioned that he might only join the camp if they agree to a contract extension, putting pressure on the Las Vegas front office. If Jacobs does not play from them it would be a mass disaster. He is their best player. And they need to stop listening to the rumor mill if there is to be success for the team in general. Let us see what happens.
More Assertions
It's confirmed that Jacobs has one child, six-year-old Braxton, with a woman named Janee Brown. There were reports suggesting he had seven children, but he denied it. The 25-year-old didn't like these claims and threatened legal action on social media. It is crazy how such rumors spread like wildfire despite people claiming this is not the case. Even though there was some grain of truth in the assertions the investigators might have found that out and used it to vindicate him. Let us see what the future brings though this might eventually be career-damaging for him in the long run.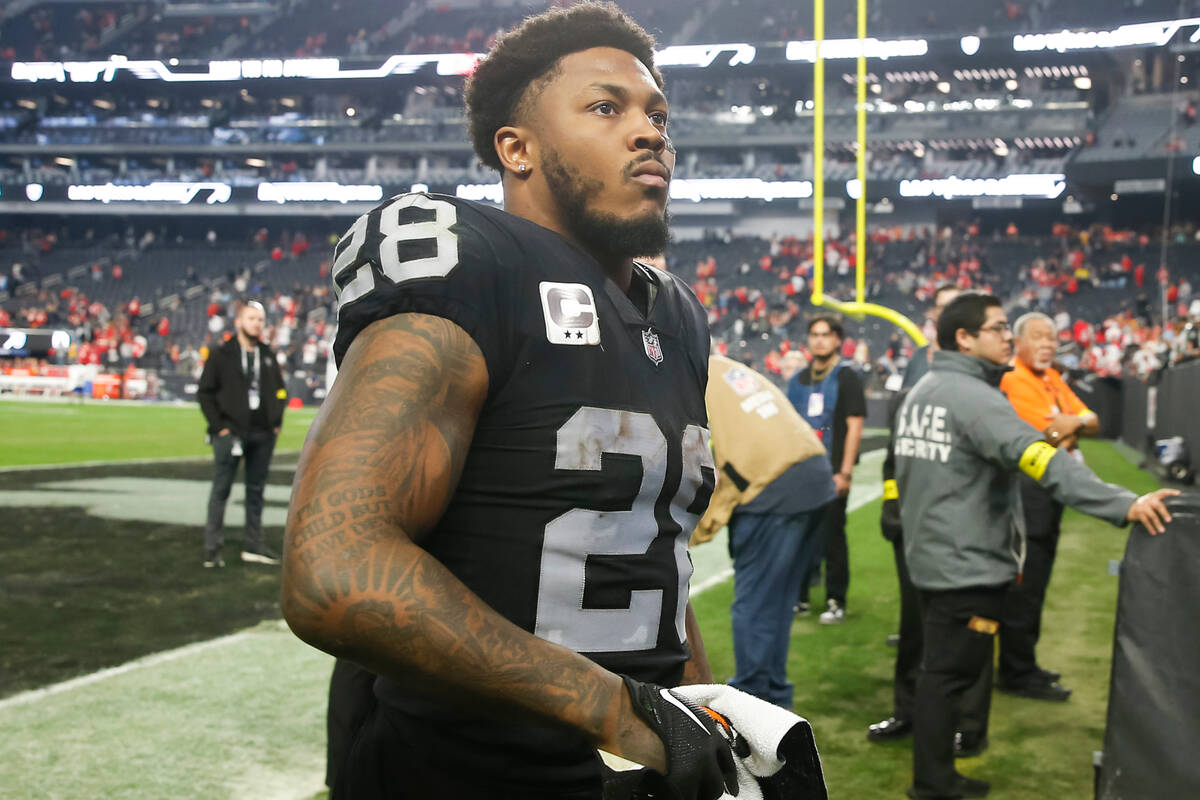 TMSPN now says they have some evidence suggesting a possible baby on the way. There's a screenshot showing a woman, said to be Josh's girlfriend, revealing her baby bump to Hazel E. It's also reported that there have been disputes with several women connected to Josh after news of his relationship with the Vegas star came out. Now that this case is getting hotter Jacobs might be dropped by his team like a hot potato and make no mistake about it. The future brings a new dawn and with it the promise of a new future.
Conclusion
As of now, we cannot be sure about whether the rumors are true or not. The only lead worth pursuing is that many women are making the same assertions. Josh Jacobs kids and his family have vehemently denied all these allegations and are looking to pursue legal leads as of now. He has one son whose name is Braxton and no other. But as we know the rumor mill keeps turning every now and then and produces a new piece of gossip. Who knows if in the future more such assertions are made against him. Jacobs is a valuable player for sure.
Read Also-: Take A Peek Into The Mysterious Lives Of DaBaby Kids