With spring 2021 rolling in, it's time for most of us to change up our wardrobes. The fall and winter clothes give way to styles we love for the warmer weather — and that means more Dress Styles!
If you love wearing dresses, spring is your time — but which dress styles are going to be all the rage in spring 2021? Most of us want to know so we can look good, feel good, and be on-trend moving into the warmer months!
Have a Look -: bellabarnett customer reviews
Some are classic, some drift in and out of fashion, but one thing's for sure: you can't go wrong with these Dress Styles.
The 'Basics'
Some of the best dress styles are the basics, and this could mean a whole range of different dresses! Whether it's a plain strappy dress or a t-shirt dress, the basics should never be underrated.
They can be dressed up with some heels and accessories or dressed down with a pair of Chuck Taylors and a messy bun.
The versatility of these pieces is what makes them so appealing, and they're usually comfortable too. They also transition from day to night seamlessly with a make-up touch-up if you want to move from one activity to the next without having to go home and change!
You can also pair one of these with a leather jacket if you need to the heat — and that's an effortlessly cool look too.
The Sweater Dress
In many places, the spring months don't necessarily mean extreme warmth. For some people, the best spring dresses not only look stylish, but they keep them warm too.
This is where sweater dresses come into play! They can be tight or oversized, long or short, but one thing's for sure: they keep you cozy, especially if combined with some pantyhose for added warmth.
Much like the basics, they're also very versatile. Some sweater dresses are made for coffee shops in the daytime, and others for fancy events at night. Some can transition between them both!
If you're in a cooler state, this one might be your staple this spring.
The A-Line
An A-line dress is shaped like a triangle, narrow at the top but flaring out at the bottom. There's no one who doesn't look good in an A-line dress since they flatter the body in all the right ways.
A-line dresses definitely tend to be on the fancier side of things, so if you have a spring party coming up where you want to be your best, look at this style of dress! From sleek, sultry black to exciting pink, they look good in a variety of colors and can be tailored to your style and personality.
The Shirt Dress
The shirt dress is exactly what it sounds like — a shirt, usually button-up, that's long enough to be a dress!
Often slightly oversized for comfort, these dresses can work in many settings. A nice black one might look great for a night out, whereas a subtle stripey one might be perfect for a daytime event.
If you're looking for a nice work outfit that's a little more special than usual, combine one with thick pantyhose and heeled boots for a cool professional look.
If you have a couple of shirt dresses in your wardrobe, you likely have one for any occasion!
The Maxi Dress
Many people aren't comfortable showing their legs but don't want to wear pantyhose — especially if they live in a hotter state! No one wants to be walking around trying not to show how uncomfortable they are, sweating in the heat.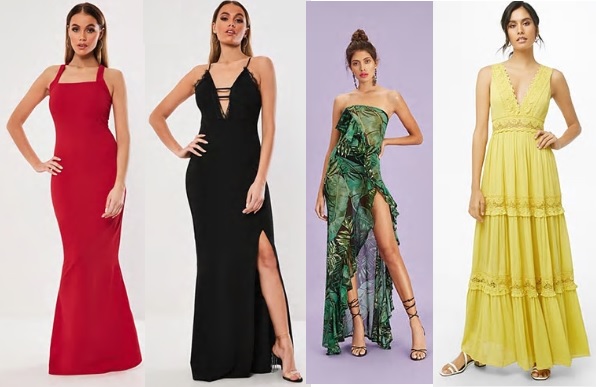 Maxi dresses tend to be airy and light and will keep you cool all day long.
Although most maxi dresses tend to be on the fancier side of things and might even be great for something like a spring wedding, they can also come in casual looks too.
Pair a nice one with heels for that wedding, or a less formal one with sneakers for a cool look. Maxi dresses are one of the best spring dress styles regardless of how you style them.
Of all the dresses, though, maxi can be among the most expensive. Bulk wholesale clothing, however, can make things cheaper and is something that it's always good to look into.
Off-The-Shoulder
Of all the best dress styles of 2021, you might wonder what's best for a date. After all, on a date, you want to look somewhat understated but feel attractive and good about yourself. Sometimes, that can be a hard balance to strike!
What about an off-the-shoulder dress?
It can be in combination with any other style — an off-the-shoulder A-line dress will look sophisticated, whereas an off-the-shoulder sweater dress will give you a more casual look.
One thing's for sure though—the off-the-shoulder look has a sultry vibe that's perfect for a date because although it can look slouchy depending on the dress style, it definitely suggests an effort was made!
Pick an off-the-shoulder dress to make a great first impression on your date.
You Can't Go Wrong With These Dress Styles
Of all the spring dress styles, some will suit you better than others. You might think you look great in an A-line dress but not so keen on maxi dresses, or the other way around!
No one thing fits everything, and you should make sure you're comfortable in whatever you choose. After all, how you feel is what matters.ASH
For more lifestyle tips and advice, check out the rest of our site.